Peace of mind since 1969
---
Security You Can Trust
At Electronic Alarms your security always comes first.
Security at home or on the go
Mobile Control

Today you can control your security system from a smartphone, tablet or computer. Customize text notifications so you're alerted to alarms or routine events.

Keep Watch

View your home or business cameras live, or scroll through recorded clips. Set up notifications to get a clip pushed to your phone when the system is disarmed or when motion detectors are activated.

See who is coming and going with live stream and recorded video. Receive video notification when your system has been disarmed or when motion detectors are triggered.

Smart Locks

Door locks can now be integrated with your security system. Remotely monitor and control locks from your smart phone, receive updates when family members arrive home, or set the system to automatically lock doors when you leave.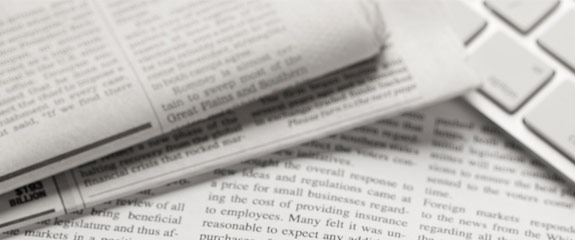 Press Releases
Anchored in
Rhode Island,
Serving Southern
New England
Before you choose a security provider, you need
to ask some key questions.
Founded in 1969, Electronic Alarms is a trusted security systems provider for thousands of homes and businesses across Rhode Island and Southern New England. Every day, our team works hard to combine the most advanced security technologies with unparalleled customer service to protect people and property.
Testimonials
What People Are Saying
Our team works hard to provide exceptional service to our customers.
Read some of what they have to say about us.
Residential
I wanted to send a message to thank you for the exceptional customer service I received after making an inquiry about a bill. I spoke with Henry, and he was more than helpful. He treated me like a person, not a faceless customer, and he resolved the issue completely while explaining the situation in full. The customer service has always been excellent at Electronic Alarms, and I am glad that it continues to. We remain loyal, satisfied customers.
Karl D.
We are extremely pleased with the installation service done by Kenny and Mark. It was not a simple upgrade from our 22-year-old system. Both Kenny and Mark were terrific to work with and exhibited a true desire to get the job done correctly, nearly and ensure everything was working to our satisfaction before they left. They respected and treated our home as if it was their own, and their work ethic is first rate! We couldn't ask for more.
Neal F.
I wanted to take this opportunity to thank your technician Neal for helping us out with our alarm system at our home on Friday. He was extremely knowledgeable and resolved many of the outstanding issues. I would be remiss if I did not mention that he was a consummate professional who was considerate of our time.
Uda K.
As you are aware the installation of our alarm at our home was completed last week with Ken and Paul. We are very pleased with our install and enjoyed our interactions with the two. They were professional in every way, offered great insight as well as sound advice on matters of security related to the system, we had installed. Thanks!
Steve T.
I can't thank you enough for your help this morning. You helped clarify the bill, helped me understand my system and gave me suggestions of what to do in the future. But most of all, you were patient when I was feeling overwhelmed and expressing frustration. You were level-headed, patient and kind when I shared that I had personal things going on and was close to tears. I heard it in your voice and your words to me. Your customer service is a 10! Thank you so much, I think you're wonderful!
Norah C.
Dan was at our home last week and did an outstanding job! He is professional, knowledgeable, and so courteous. I have the peace of mind knowing that our alarm is fully functional. Thank you!!
Paulette Y.
Your service tech Neal was at my home yesterday. He was a perfect gentleman and worked very hard to repair my system. He was such a pleasant man who was kind the entire time he was here. I was very pleased with him and Electronic Alarm's continued great service.
Gloria R.
I just wanted to let you know how I pleased I was with the recent upgrade installation to my alarm system. Kenny & John were here on Tuesday, and they were wonderful. Very polite and extremely patient in showing me how to use the new keypad.
Deborah L.
Just wanted to say that Danny did a really great job, was very thorough, and was attentive to how I preferred the placement of the new equipment to make it discrete - probably making it a little more difficult for himself by doing so. He was a really nice young guy generally so please pass that on to him if you can.
Karl D.
Want to know how secure your home or business really is?
Latest News from Electronic Alarms
There is nothing better than hearing about how we helped protect a customer. Read about how we're helping to keep our customers safe.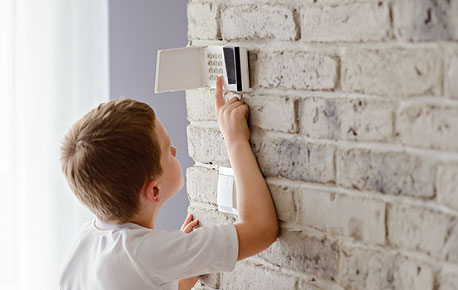 Blog Posts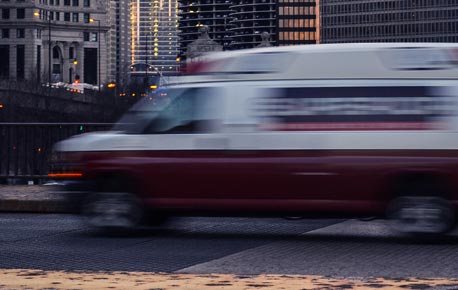 Saves
Coverage Areas
Electronic Alarms currently provides coverage throughout most of New England. Call us to learn if we're available in your neighborhood!